Resources
Free resources on supply chain intelligence, trading strategies, and more.
Strategies Covered
Return Momentum
We look for momentum signals from the peers' stock performance. The strategy seeks to capitalize on the information that is already priced in one company, but not or only partially in its customers or suppliers, or the customers of the customers, or suppliers of suppliers.
Fundamental Flow Factors
We focus on companies' fundamental metrics instead of using their peers' stock returns. This category of strategies are called fundamental flow factor strategies. Factors computed from related companies' fundamentals such as the return on equity (ROE), return on assets (ROA), or the earning yield are used to predict the performance of the target company's stock performance.
Link Interaction Factors
We find performance based on features directly induced from the number of suppliers or customers or from the supply chain network as a whole.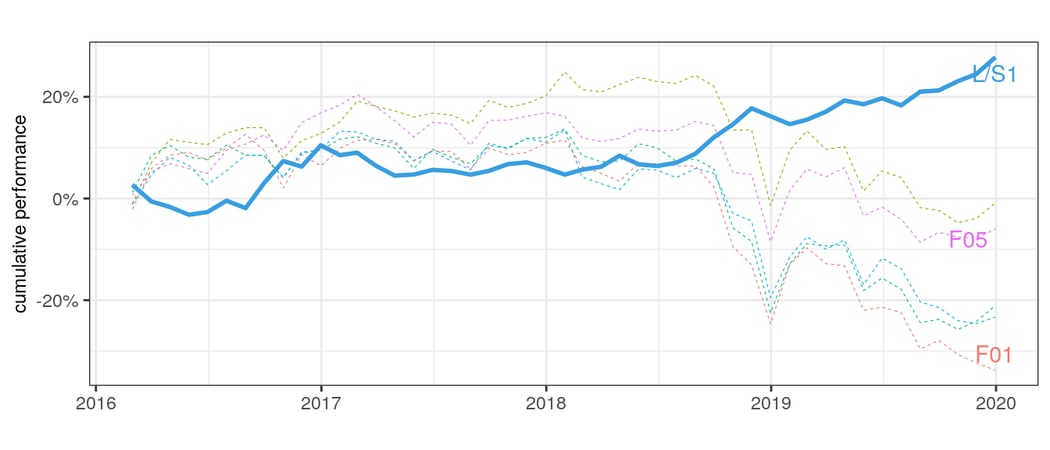 The Value of Timely Supply Chain Data
If American Airlines (AAL) reports an unforeseen drop in their number of passengers, market participants update their expectations for AAL's future profitability. If the downturn turns out to be persistent, AAL is likely to order fewer jets in the time coming. To formulate that in a probabilistic way, we could say that the likelihood of a decreased order in the future has increased as a result of the fewer air traffic passengers today.
This of course will put obvious pressure on Boeing (BA), the main supplier of AAL's planes. Further up the supply chain, Kaiser Aluminium (KALU) is likely to be affected, too.
To access this detailed report, please click the download button below.
Success story
"Inferess' dataset is an integral part of our investing workflow. We rely on it for using it in our research and trading applications every day."
Leading investment management firm